Book vs. Movie: The Goldfinch
Book vs. Movie: The Goldfinch
Synopsis:
It begins with a boy. Theo Decker, a thirteen-year-old New Yorker, miraculously survives an accident that kills his mother. Abandoned by his father, Theo is taken in by the family of a wealthy friend. Bewildered by his strange new home on Park Avenue, disturbed by schoolmates who don't know how to talk to him, and tormented above all by his unbearable longing for his mother, he clings to one thing that reminds him of her: a small, mysteriously captivating painting that ultimately draws Theo into the underworld of art.

As an adult, Theo moves silkily between the drawing rooms of the rich and the dusty labyrinth of an antiques store where he works. He is alienated and in love-and at the center of a narrowing, ever more dangerous circle.
First, a little cultural + personal context for the book:
The Goldfinch is a 2013 novel written by Donna Tartt. I picked it up hoping to get lost in another rich, darkly dramatic story, a la Tartt's 1992 debut novel, The Secret History, a long-time favorite read of mine. From the jump, the subject matter interested me: the dark side of the art world and New York City antiques dealing, all wrapped neatly inside a coming-of-age tale spanning nearly a decade of the protagonist's life.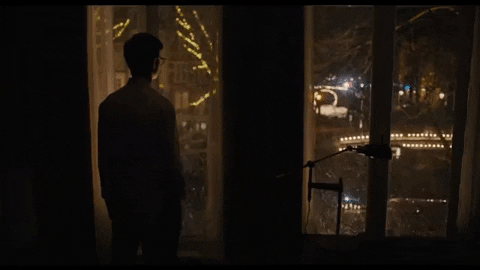 The first part of the book was interesting enough, establishing what 'normal' looked like for Theo before…well, some pretty terrible events (and people!) scar his adolescence and create a ripple effect on his early adult life. As the synopsis tells us, Theo loses his mother and gains a painting, The Goldfinch. I'll admit, I didn't immediately recognize the symbolic importance this painting (and his reluctance to let it go) had on Theo throughout the book. It wasn't actually until I saw the film, discussed below, that the consequences of his obsession with it were made clear. The painting acts as a heartbreaking totem of his mother's existence. By keeping it–in secret and all wrapped up–he creates a metaphor for his own reluctance to let the events of his mother's death go. This is the only way to allow himself to begin to heal, to "forgive" himself.
Because, really, when we meet him as a 21 year old, his life isn't really much different than it was when he was in Las Vegas as a thirteen year old. He's taking drugs and making selfish (and criminal) decisions; he's mostly friendless and clearly pining after a woman who is completely unavailable to him. Really, the only thing that's different is that he has a job and a girlfriend, though the illusion of normalcy both provide threatens to crumble around him at any moment. It takes the reappearance of the boy (now a man) who changed his life 8 years ago in the desert to turn his life around yet again.
Speaking of that boy: let's discuss Boris! Now, the Vegas/Boris interlude that took up most of the middle bits of the book is easily the strongest, most engaging part of the book, narratively. It is, to me, the heart of this book. The quick, heart-wrenching friendship between Theo and Boris is so well written it absolutely transports the reader out of their current reality to the point where you really feel like you're there, breathing the hot desert air, spaced out on booze and pills, navigating the ills of your deadbeat dad and his girlfriend. Boris and Theo act as strange life vests for each other, providing a haphazard buoyancy in the stormy sea of awful adults around them. Boris is a richly written character that flies off the page, and I found the book difficult to put down during this interlude. It reminded me of the golden days of devouring fresh Harry Potter releases.
Alas, the book tries to keep that momentum up in the final third–mind you, The Goldfinch is nearly 800 pages–but sadly fails to do so. It's not a terrible ending, but I found my interest in Theo as an adult waning slowly as the narrative made its way to a close. There is some excitement at the aforementioned return of adult Boris to the narrative, but this section somehow felt rushed and too vague. We'd spent so much time digging into their adolescence that Theo and Boris as adults feel faintly drawn in comparison. Their lives are a blur of backhanded dealings, international travel, and drugs, but I don't really have a sense of who they are in the real world, or their motivations.
Like I said, the ending does have emotional resonance when you consider the metaphorical meaning of the painting to Theo's life, but beyond that, there isn't much of interest, in my opinion. I also found his preoccupation with Pippa to be strange and not very interesting, personally. Overall, the book is well written, and I would definitely recommend it to fans of Tartt or fans of literary fiction in general. However, it left me a bit disappointed after I finished: it was a tad too long, and the relatively boring second half was a let down after the strength of the first.
The Goldfinch by Donna Tartt
★★★✰✰
3 stars
Now let's get into a bit of the movie release's cultural bits and bobbles:
When it was announced The Goldfinch was becoming a movie, I thought, that sounds about right! Even with a few narrative complaints, it's a rich enough story with an array of tableau's that seem perfect for a big screen portrayal. My first pause, though, was Ansel Elgort's casting as adult Theo. He's just…not that accomplished of an actor. Though I completely understand putting him at the helm of this in terms of his celebrity and filmography up to this point (Baby Driver, The Fault in our Stars, Divergent). The supporting cast, namely Kidman, Wolfhard, and Wright, seemed on point, though, and I figured the film would be fairly successful given their acting chops and the novel's popularity.
When reviews began to drop that it just wasn't that great, I got kind of sad, because while I didn't love it, I think the book is interesting and deserves a dutiful adaptation to match. The bad reviews, in fact, kept me from going to see it in theaters, and I didn't get around to watching it until months later, stuck in quarantine. The tipping point was a crop of reviews stating the film wasn't actually as bad as had been first reported. That it was, you know, fine actually. I mean, Roger Deakins did the cinematography, so it couldn't be that bad, right? So I rented it and took a gander.
You know what? I liked it! It has the same pitfalls the book has–and the same highlights. The narrative really holds up on screen, despite some reservations I had about some of the acting (Wolfhard is just not believable with that slavic accent) and the cinematography shines, bringing the novel to life in a beautiful way. I think it deserves to be watched only after one reads the book, if you plan to read the book at all. Even at two hours and thirty minutes, it doesn't feel nearly as long as many shorter films I've watched. The screen time is used well! Overall, I liked it, and would recommend to people that liked the book, or people interested in coming of age narratives.
The Goldfinch (2019) directed by John Crowley
★★★✰✰
2.5 stars
Book Only |
| Movie Only | Movie, Then Book | Skip 'Em Both